Achievements

ACTIVITIES-

Launched the Project in April,2016.
Organised the 1st ISHWAR NGO Chess Tournament with prizes for the participants. Tied up with 'Chess for Children with IM Tania Sachdev' who sponsored the tournament's certificates.
Organised the participation of the students of ISHWAR NGO in the Delhi State Rapid Chess Tournament.
Created a chess library at the ISHWAR NGO. We received chess books, score sheets, boards and magazines as donations for our chess library by chess enthusiasts and followers.
Organised a chess quiz
Played a simultaneous with the students
Organised a collection drive for books, pencil boxes, bags and water bottles.
Created a chess kit for each student, which consisted of a chess board, chess pieces, pens, notebook and a set of tips and tricks authored by me.
Organised the 'Mango Panna' day where each child got a drink prepared farm fresh by me to beat Delhi's heat.
Started the Online Chess Playing Portal at the NGO where the students can learn and improve their chess with the help of a computer.
Gave the children a lecture on chess history and showed them games of great players like Mikhail Tal.
Taught the students the basics of chess openings, middle games and end games.
Started the board games club at the NGO where the students can challenge each other and play in their free time. The board games were collected through a donation camp.
Taught them the rules of playing in a tournament and the current state of chess in the world.
Received donations from Indian Chess Promoters for our chess library.
Launched the 'Friends of Project Checkmate Club'. A club for the donors of the project.
Received chess books, score sheets, boards and magazines in donations for our chess library by chess enthusiasts and followers.
Held workshops on world champion games and their analysis along with the history associated with it.
Students participated in the Chess for Children tournament held in New Delhi and they were given participating certificates. One student won the third position as well. He received a cash prize and a trophy along with a merit certificate.
Released Chess Book called 'Chess Notes' written for players improving their games.The book was also released in a braille version.
Organised a fund raising campaign and sold Diyas and Jelly. The money collected will be used for the development of Project Checkmate and also for the players at the National Association of the Blind.
Tied up with the National Association of the Blind, RK Puram, New Delhi to teach blind students how to play and improve their game.
Students from NAB won top positions in the 1st National Schools Chess Championship for the Blind held in Maharashtra in November 2016.
Students from NAB won top positions at the North Zone Chess Championship for the blind held in Faridabad,Haryana.
Students from NAB won medals for their performance in the Eminent Chess Academy Christmas Chess Festival.
Students from Ishwar Ngo participated in the 5th edition of the chess for children tournament. They were given certificates for their performances.
Students from Ishwar Ngo were also given copies of Chess Notes by Devanshi Rathi. They were also given Chess India Magazines.
Students participated in the Smt.Mohini Virendra Singh Inter-school chess championship.
Students participated in the National B Chess Championship for the blind, Kolkata, 2017.
A student, Ayush Jaiswal, received his FIDE Rating under the project.
Organised a Grandmaster simultaneous with AGM Nishant Malhotra at the NAB in 2017.
Students participated in the Grandmaster coaching camp with GM Jacob Aagaard in March, 2017.
Students participated in the 3rd Shri Ambeesh Sinha Memorial Open Chess Tournament in April, 2017 and were awarded for their performance. The students were also a part of the National Association of the Blind, School Team in this event.
Created an online library of chess books for the students to learn from.
Created a comprehensive training plan for the students to self- practice from.
Mentored three students for higher level competition. Gave them some tips to play on the circuit.
Launched the 'Project Checkmate volunteer program', through which high school and college students could contribute towards the project.
Students participated in the Chessmine Open tournament in Bangalore,India. They got a chance to play against some of the best Indian players. They also got a chance to play in an environment filled with high quality chess matches.
Announced new ambassador Kartik Sawhney- change maker for persons with disabilities in the world.
Invited as a guest speaker on Radio Udaan- a radio made and run by the disabled community. Spoke on the project in detail on the show.
The Better India created a short video on the project as a part of its campaign to promote social causes.
Announced chess ambassador WIM Vantika Agrawal- one of India's brightest talents in Women's chess.
Student Ayush Prakash Jaiswal received his International FIDE Rapid Rating after competing in the Chessmine Rapid Tournament in the September,2017 FIDE ratings list.
Interviewed by Chessmine, a professional chess start-up company promoting the sport worldwide.
Chessmine also interviewed our student Ayush Jaiswal in their story series.
Received chess t-shirts for our students from Paychess entry.com
The National Association of the Blind promoted our student's efforts on their page.
Sponsored the prizes for the North Zone Chess Championship for the Blind,2017 held in the National Association of the Blind,New Delhi. The event was held under the All India Chess Federation of the Blind.
Two students qualified to the National 'B' Chess Championship for the Blind, 2017 and one student also received a cash prize for his performance. Both finished under the top twenty places.
Student played against GM Srinath Narayanan in a friendly online match via Skype.
Conducted online simultaneous matches and lectures on improving and playing in a rated tournament for student.
Students learnt from Grandmaster and former world champion Garry Kasparov through his course on MasterClass.
Students participated in the first Ardee Schools Chess Series tournament. Each of them received a gift and certificate for their performance. They were also the guests of honor and got an opportunity to play against two strong international FIDE Rated players.
Two students Ayush and Adarsh participated in the National B Chess Championship for the Blind in Jalandhar, Punjab, India from 25th-29th December,2017 by qualifying through the North Zone Championship held in the National Association of the Blind in October,2017.
Student Adarsh Chaurasiya obtained his classical FIDE Rating in the National B Chess Tournament for the Blind in Jalandhar, Punjab,India.
Student Ayush Jaiswal participated in the Delhi International Open Grandmasters Chess Tournament Category 'B' held from 9th-12th January,2018. He was also photographed by the world famous chess photographer-journalist David Llada at this championship. ​
Students mentored by Mr.Kartik Sawhney, brand ambassador for Project Checkmate, in the STEM fields for school coursework.
India's second highest(currently) FIDE rated blind chess player, Darpan Inani, spoke to the students in a specially prepared video message. He is also our brand ambassador for the visually challenged chess community. He also helped one student in his future academic related career.
Grandmaster Vaibhav Suri sent a special written message for the students for ways to improve their games.
National Master Elliott Neff answered a question on improving the students' play and gave a one year free membership to Sparkchess.com.
Indian Visually Challenged player and five time National Champion for the Blind, Kishan Gangolli shared his tips with our students for their improvement.
Student Adarsh Chaurasiya participated in the North Zone Chess Championship for the Visually Challenged in June,2018 in Panipat,Haryana.
Launched the DRF Scholarships in partnership with the Devanshi Rathi Foundation.
Former Indian National Junior Champion Aradhya Garg wrote a special note for our students to help them improve their games.
Grandmaster Srinath Narayanan answered a special interview for our page.
Indian Team Member for Asian Para-Games Prachurya Pradhan becomes the chess brand ambassador for our project. He would be helping our students improve their game.

AWARDS AND HONORS-

Project Checkmate won the Indian Youth Forum Award 2017 for excellence in Youth Development.
Awarded the PHD House Award for exemplary work in the field of social service to children in March, 2017.
Hindustan Times Paathshaala Champion of the Day for Project Checkmate.
Hindustan Times Paathshaala 'Aaj Kya Sikhaya' Award.
Sir Sardar Bhagwant Singh Award for Excellence in Research,2017
Invited as a speaker for the Indian Youth Forum Awards, 2017.
Speaker at the North Zone Chess Championship for the Blind, 2017 closing ceremony.
Presenter at the Founder's Day Exhibition of Modern School, Vasant Vihar. Spoke to the Judge of the Supreme Court of India, Shri. Sanjay Kishan Kaul about the project and its activities.
Queen's Young Leader's Runner's Up Award,2018 sponsored by the Queen Elizabeth Diamond Jubilee Trust, Comic Relief, the Royal Commonwealth Society, and the University of Cambridge, Institute of Continuing Education.
Pramerica Spirit of the Community Awards,2018- Bronze Medal in the Individual Category.
Invited by the British High Commission,New Delhi for a formal event to celebrate HM Queen Elizabeth II's Birthday Celebrations on 14th March,2018.
Opportunity to interact with the Director of Operations of the International Justice Mission, India- Ms. Anu George Canjanathoppil- in the Delhi office. Spoke to her in detail about the project and its mission and future plans.
Received the opportunity to interact with the founder of the Samarthanam Trust in India, President of CABI(Cricket Association of the Blind in India), and Vice-President of the World Blind Cricket Council- Mr. Mahantesh GK. He along with Secretary of CABI and WBC- Mr E.John David- and North India Manager of Samarthanam- Mr. Shailender Yadav- presented me with a CABI Cricket Ball as a memento. We discussed the further work that I could do along with Checkmate in these organisations.
Selected as one of the top twenty youth delegates to represent India at the India-Azerbaijan Youth Forum at the Azerbaijan Embassy, New Delhi.
Selected as a Clinton Global Initiative University Fellow for 2018 to be held in the University of Chicago in October, 2018.
Invited to attend the Indo-Global Scholarship Congress in the newly launched Ambedkar Centre in New Delhi in May,2018.
Received an opportunity to meet the world famous sports broadcaster Alan Wilkins at his official book signing event in New Delhi. Presented him with my book on chess.
Selected to represent India in the India-Peru Summit,2018 at the Peru Embassy, New Delhi.
Selected to represent India in the India-Bolivia Youth Summit,2018 at the Bolivian Embassy, New Delhi.
Selected to represent India in the India-Vietnam Youth Summit,2018.
Partnered with the Devanshi Rathi Foundation, which is now the main head under which Checkmate will operate.
Visited the Indian Blind Sports Association and Blind Relief Association in New Delhi. Interacted with students and presented my Braille Chess Book-'Chess Notes'- to the organizing committee.
Invited on Ishq Hangouts with RJ Sarthak on Ishq 104.8 FM. Spoke about the project in greater detail on this radio show.
Visited the

Krsna-Prānādhikā S.S NGO in New Delhi and spoke to the young adolescents about chess and math. Tutored them in fundamentals of both math and chess.

IN THE COLLECTIONS OF-

The Better India, June 2016

Scoonews, June 2016

Chessbase India, May 2016

Pearson India appreciating on Twitter, May 2016

India Mantra, July 2016

YourStory, June 2016

SportsCrunch, December 2016

Jaipur Women Blog, December 2016

Chess.com, October 2016

Daily Hunt, June 2016

Hindustan Times, June 2016

GM Abhijeet Gupta met the students in a coaching camp, March 2017

YourStory, March 2017

Follow Your Sport, March 2017

Newsd, March 2017

Sportskeeda, March 2017

Chessbase India, March 2017

Hindustan Times Sport, April 2017

Newsd, April 2017

Harika Dronavalli appreciating on Twitter, April 2017

Chessbase India, April 2017

NAB India, April 2017

8 Cross 8, May 2017

Highonsports.net, May 2017

The Womenz Web, May 2017

Hindustan Times Paathshaala, May 2017

LV Prasad Eye Institute May 2017 Newsletter

Katha India, May 2017

Play Magnus and Magnus Trainer sponsored a chess educational set for the project, June 2017

Youth Ki Awaaz, June 2017

Viral Indian Diary, August 2017

The Better India Video Series, September 2017

Chessmine, September 2017

NekinIndia.com, October 2017

The Optimist Citizen, April 2018

​Marwar India, May-June 2018 Edition

​Samarthanam Trust Blog, June 2018

​Wecapable Blog, June 2018

​Kenfolios.com, June 2018

Deccan Herald, June 2018

Samathanam Trust Blog, July 2018

​Fisto Sports, July 2018

The Bridge.in, July 2018

SIDE PROJECTS-

1. Teaching digital media skills to girls at Samarthanam Trust for the Disabled,New Delhi.

2. Dry waste collection for helping disabled women earn their livelihood by creating recyclable products.

3. Women Sanitation Research and work in this field with a few local NGOS.

4. Physical fitness programs for the development of young children.

5. Art and craft activities to hone young children's motor skills.

​6. Higher education counselling for high school students and trainees learning under the project.
Powered by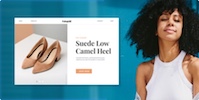 Create your own unique website with customizable templates.