The Mission
​

'Project Checkmate aims to holistically develop the minds of the underprivileged

and blind through chess, a game that unites all.'- Devanshi Rathi

​Project Checkmate wishes to impart an education through chess. It wishes to touch the lives of underprivileged and blind students who are passionate about chess but do not have the resources to allow them to play. The project wishes to teach these children about the game and help them experience the feeling of playing competitively.
With the use of quality chess material like grandmaster books, games, online softwares, and videos, the project aims to instill a passion for chess into these young minds. The project also takes the students for various tournaments in and around New Delhi, India.
​



​


Powered by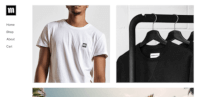 Create your own unique website with customizable templates.